Virtual STEM Workshops
Join us for a fun, engaging, and hands-on virtual learning experience! The Museum offers interactive, live, 100% online workshops your students can attend from the classroom or from the comfort and the safety of their own homes. Through hands-on science and/or engineering builds, your students will put into practice concepts taught in the classroom and will uncover how these concepts relate to real-world applications in the airline industry.
Power a Plane Using Stored Energy (Grades 4-8)
It takes a considerable amount of energy to move a plane which can weigh well over 130,000 lbs. through the air! In this 45-to-60-minute program, students will briefly review the forces involved in flight as well as basic concepts of potential and kinetic energy. They will then be challenged to design, build, test, and improve a 3D plane prototype powered by using the energy stored inside a rubber band. Through their trials, they will gain important understanding of balancing forces as well as the role played by various parts of an aircraft.
Basic materials required: Index cards and/or cardstock, recyclables, tape, scissors, rubber bands.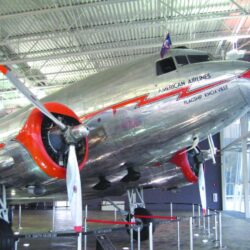 Engineer a Jet Engine (Grades 3-8)
Get ready for a "full throttle" thrust challenge! It In this 60-minute workshop, students will explore the science behind jet propulsion and will engineer a 3D plane fuselage powered by the air inside a balloon. Through the engineering process, they will uncover Newton's 3rd law of motion and will gain understanding of the effect of mass on motion.
Basic Materials Required: Index cards/cardstock, recyclables, tape, scissors, skewers (2 X Student), straws (2-3Xstudent), Balloons (2-3 X Student).
Other suggested materials: 4 bottle caps, toothpicks, ruler, digital scale (optional).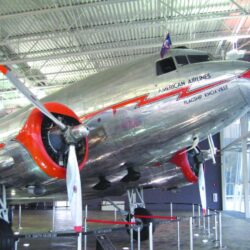 Cargo Science (Grades 3-8)
What does an airplane carry? You might be surprised to learn what could be under your seat the next time you fly. In this 45 to 60-minute workshop students will investigate cargo science and will discover how the center of mass is a key concept at the heart of all flight operations. Through a series of fun, hands-on activities, students will step into the shoes of an aircraft pilot and will be making critical decisions regarding whether their aircraft is safe for take-off. A fun and relevant way to integrate math and science skills into real-life inspired scenarios!
Basic Materials Suggested: Dollar bill, coin, 2 metal forks, toothpicks (2), soda can or water bottle, glass.
Other suggested materials: wire hangar, 2 potatoes of similar size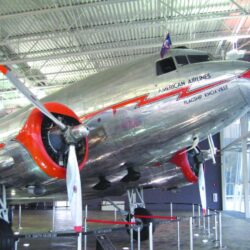 Airline Careers (Grades 3-11)
Get ready for take-off! In this 60-minute workshop students will learn about the importance of STEM in aviation and how concepts they learn in the classroom are applied in the airline industry. They will uncover fascinating information about careers such as pilot, flight attendant, aircraft mechanic, and engineer and will even get to try their hands at some real-life training exercises.
Basic Materials Suggested: coins, stuffed animal (or pillow), 12 straws, tape.
Other suggested materials: aluminum foil (small square), 3V coin battery, 3V LED diode.